At iLEAD Hybrid Antelope Valley we believe there is an implicit and an explicit curriculum to teach. Beyond the required skills and knowledge to be imparted, we place equal emphasis on the social and emotional development of every one of our learners. At iLEAD, our goal is nothing short of inspiring passionate, self-directed, lifelong learners and leaders. Through independent study with flexible attendance, we strive to prepare children for their next stage of learning and encourage them to help make a positive difference in the world!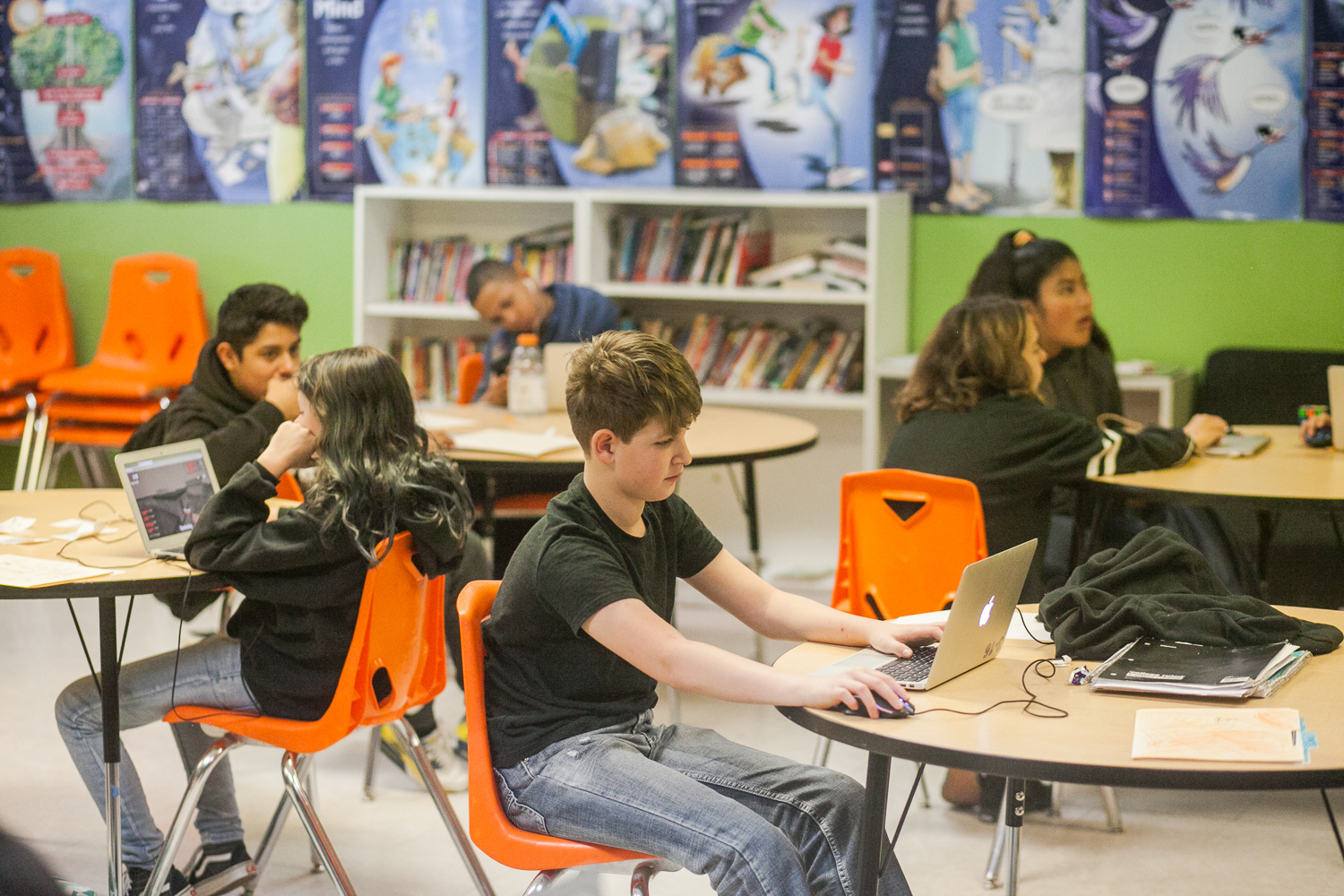 Individualized Learning Plans personalize instruction to fit each learner's personality and growth. Presentations of Learning showcase each learner's understanding and progress. New technologies surround the learners and enhance learning by placing unlimited knowledge at their fingertips. Field studies offer exploration of the world around them and bring deeper learning to life through authentic experiences.
At iLEAD Hybrid Antelope Valley, deeper learning is not an end in itself. Rather, it is a vital part of a holistic approach to an organic and lasting exchange of information, resonating with ideas and collaboration among our learners, facilitators, administrators, families, and our communities.
Deeper learning is facilitated with our "Whole Studio" approach, utilizing these methodologies:
Individualized Learning Plans
Individualized Learning Plans (ILPs) personalize goals and instruction for each child. We believe that learning should be interest-driven, peer-supported and focused on powerful outcomes.
Presentations of Learning
At the end of learning units, learners participate in Presentations of Learning commonly referred to as a POL. These are reflections of achievement and growth aligned to their ILPs and unit goals.
Project-Based Learning
We offer a dynamic classroom approach in which learners actively explore real-world challenges to acquire deeper knowledge. Research shows that learners' retention of content and interest in learning increase when PBL is done well.
Multiage Learning
Many workshops and learning spaces are multiage environments in which learners of a variety ages learn together. This allows learners to work on skills and concepts within their zone of proximal development regardless of their age.