Welcome to iLEAD Antelope Valley Hybrid, a TUITION-FREE charter school serving grades TK-8. At iLEAD, we see the leader in your child. That's why we've built an engaging educational experience that not only meets but exceeds the standards, with a focus on your child's unique strengths and playful love of learning. Here, your child will be empowered for a lifetime of inspired learning and leadership.
Why iLEAD Antelope Valley Hybrid?
Personalized education.
Project-based learning.
Social-emotional learning.
Innovative, independent critical thinking.
Entrepreneurial and collaborative.
Technology focus.
Arts integration.
Open, fun learning environments.
Family participation.
Over 30 workshop classes, including language, sports, dance, and computers.
Learning options: Site-based, independent study (home study), online.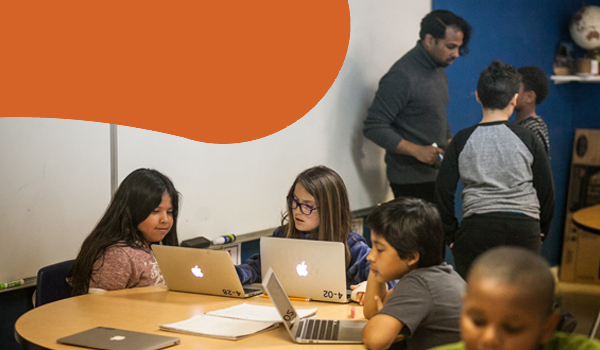 Nurture their love for
learning at the Studio.
And then watch them soar.
Enroll Now
What Our Families Are Saying
"The iLEAD approach to the learners — which is personalized, individualized and connected — is what attracted me."

Priscilla T.

Facilitator

"Awesome school really showing how much they care about their program and students!"

Margie M.

Parent

"Hands-down the best…. My kids love the project-based learning style, and I love the option of off-campus learning when needed."

Genny J.

Parent

"My grandson loves it here. The teachers are the best."

Jean W.

Grandparent

"My kids are happy…. The schedule works for my full-time work life and the people have the biggest hearts and smiles!"

Jessica D.

Parent

"iLEAD takes the time to get to know their learners, and this in turn helps the kids to be receptive to learning."

Josh M.

Parent

"We love the community at iLEAD AV. Teachers, staff, parents and students are amazing!"

VicVal V.

Parent

"The teaching is so different and my kids love it."

Angee L.

Parent
Welcome To iLEAD Antelope Valley Hybrid!