You're Invited: 'All Means All!'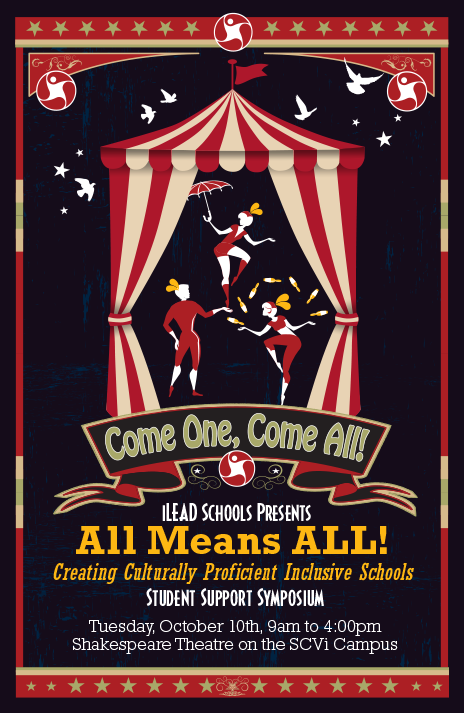 You are invited to a special iLEAD Schools event:
All Means All
Oct. 10, 9   a.m.- 4 p.m
SCVi Charter School
Follow​ ​​THIS​ ​LINK​​ ​for​ ​a​ ​description​ ​of​ ​the​ ​breakout​ ​sessions.
You​ ​will​ ​need​ ​to​ ​select​ ​TWO​ ​sessions​ ​for​ ​the​ ​afternoon.
For​ ​the​ ​morning​ ​session,​ ​parents​ ​and​ ​community​ ​members​ ​will​ ​attend​ ​the session​ ​presented​ ​by​ ​Dr.​ ​Cynthia​ ​L,​ ​Jew,​ ​Ph.D,​ ​​Chair,​ ​Counselor​ ​Education​ ​and Professor​ ​of​ ​Counselor​ ​Education​ ​at​ ​California​ ​Lutheran​ ​University. Please​ ​register​ ​​HERE​​ ​to​ ​reserve​ ​your​ ​spot​ ​today!