Message from the Director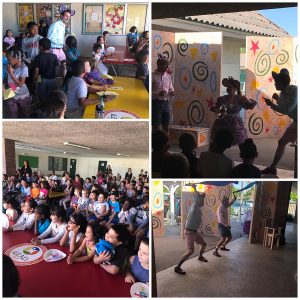 Thank you to Michele Bowes for bringing the Antelope Valley College Theater Department Production of "Lily's Purple Plastic Purse" to iLEAD AV. The learners listened intently, laughed and enjoyed the play.
---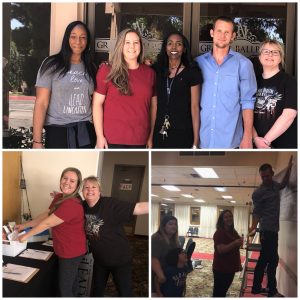 A special thank you to the team of parents and staff members, Holly Vasconez, Jed Nootenboom, Elizabeth Breeze, Kristi Smith, and Rachael Merriweather for helping with setup for the Visions in Education benefit dinner.
Thank you to everyone who attended the dinner on Saturday, April 28.
---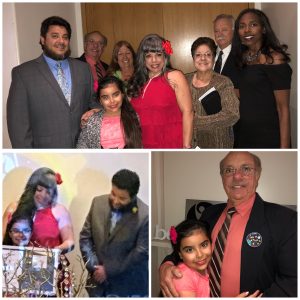 Our second grade learner, Delilah Perez, was acknowledged for the patch she designed. It returned from the International Space Station. Her entire family came to celebrate her accomplishment! The design is displayed in the main office — please stop by and see it.
---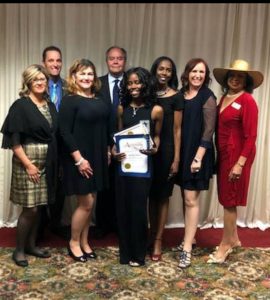 Our care team member, Shyrelle Tillman, was acknowledged for her dedication and support of the learners at iLEAD AV. We are proud to work with her.
---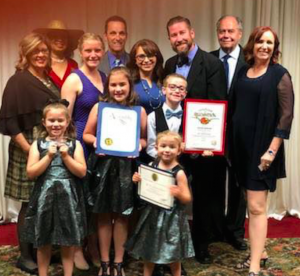 We are also proud of the VanHouten family, who were recognized for their tireless commitment and work with iLEAD.
---
Thank you to the parents who participate in the extended care program before and after school. The price is $3 per hour and the hours are 6:30 a.m.-5:30 p.m.. The invoices for March went out last week. April's invoices will be going out next week. Please pay all balances by Friday, May 18. We accept cash and check in the front office.
---
Please join me for the iLEAD AV iSupport meeting at Cali Cafe 6-7 p.m. on May 10. The address is 44140 20th Street West, Lancaster, CA 93534. Your input and support is valued and essential to our continued success.
---
Thank you to the learners, facilitators and parents for your participation in the California Assessment of Student Performance and Progress (CAASPP).  Please continue to attend each day of testing. Learners and classes with the top testing attendance will be richly rewarded!
---
[gview file="https://ileadav.org/wp-content/uploads/2018/04/caaspp18adminltr38.doc-1.pdf"]