In the Spotlight: Brianna Guzman, Kindergarten Facilitator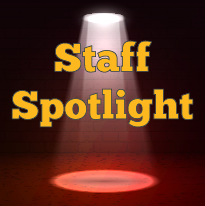 I am the kindergarten facilitator. I love teaching kinder because it's a great feeling watching them learn something and seeing their faces light up when they understand it. It's also fun to play games with them, especially the kind where they are learning and they don't even know it!
I am also in charge of science experiments this year! I love getting to try fun experiments with the students such as slime and soda and mentos explosions!
I have a wonderful family and two wonderful dogs, Finn and Nova. When I am not working I enjoy reading, yoga, going for hikes, cooking, and music.