iLEAD AV Exploration: Message from the Director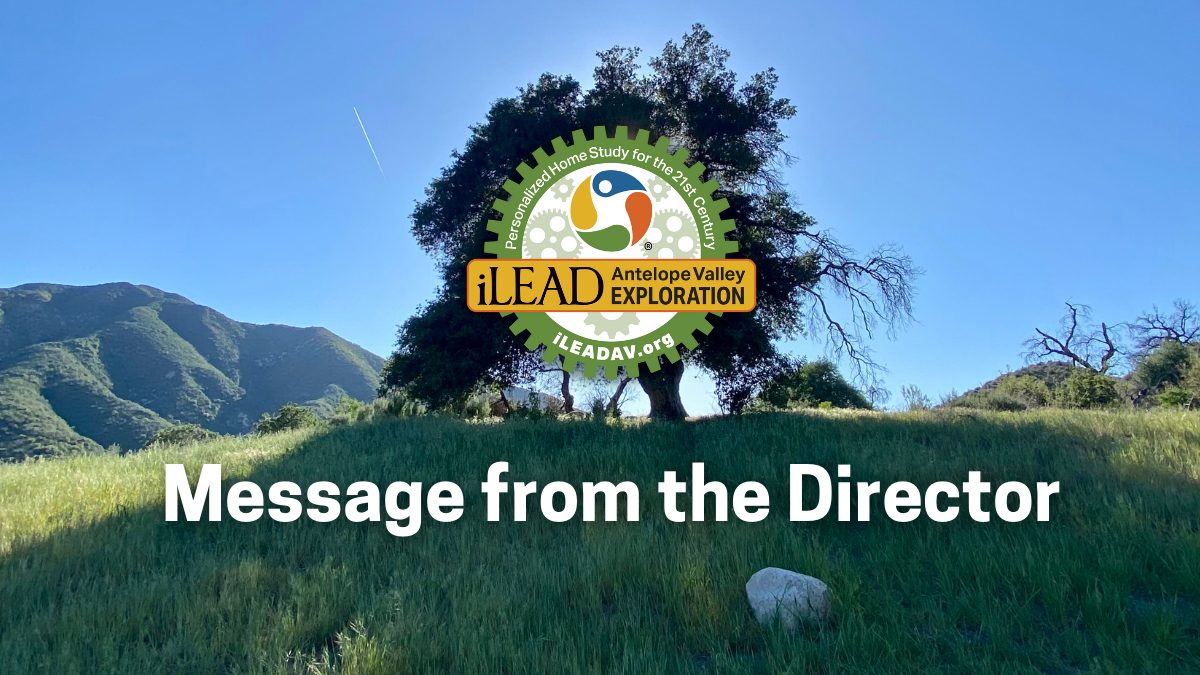 Hello amazing AV Exploration Families!
Here we are at the end of LP 8! Make sure you don't forget about your LP meeting with your facilitator! Friday, please sign your learning logs and make sure all work is submitted to your EF so we can award your child with full attendance. Thank you to all of you that are on the ball every LP. We appreciate it so much and it makes your EF's job a little easier.
Wishing you all a wonderful week!
Sincerely,
Terri Budke
Director North LA County Exploration
terri.budke@ileadexploration.org
661.317.2495