iLEAD Exploration Expands with New Antelope Valley Hybrid Program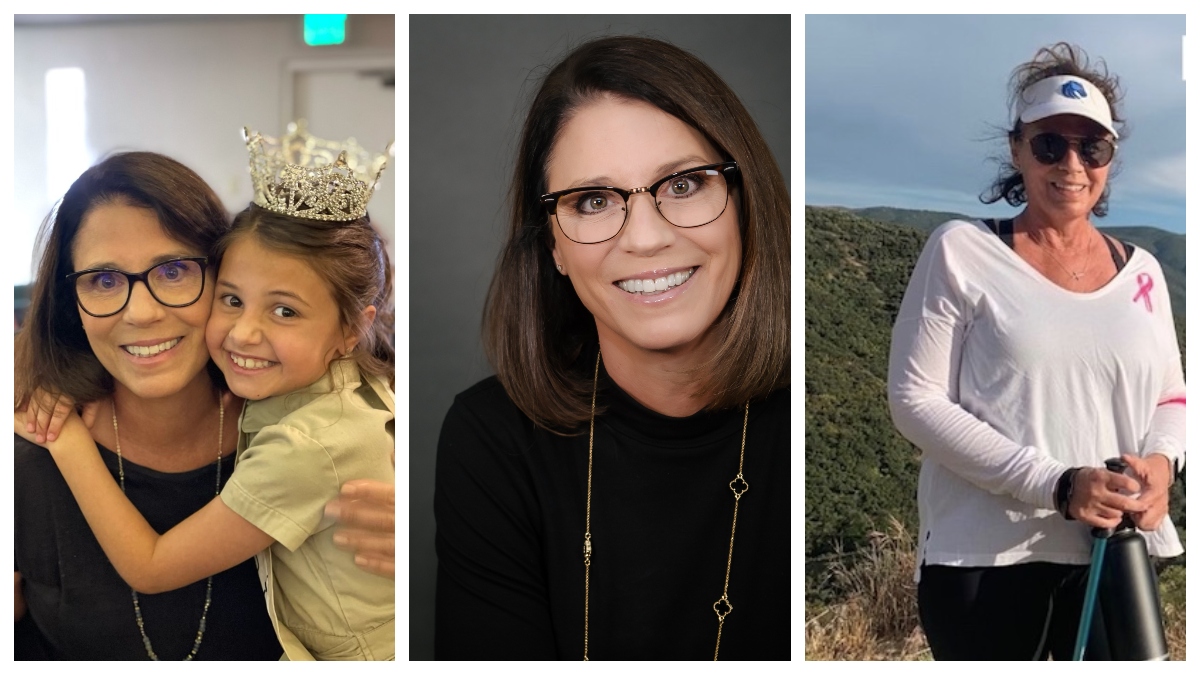 Exploration – iLEAD's flexible homeschooling program that specializes in personalized instruction for grades TK-12 – is expanding once again. Although already serving thousands of learners, a new community demand led to the opening of the iLEAD Antelope Valley Exploration Program. A recent Q&A with new Director Terri Budke provides some insight into this exciting new program.
Tell Us About Your Personal Interests, Hobbies and Passions
Sure! I love my two adult children (Hannah and Jackson), my faithful dogs (Maggie Rae and Hope), hiking several times a week and a strong vanilla latte!
Tell Us About Your Educational Background
I attended University of Iowa for undergraduate work where I received my bachelor's of science in Elementary Education with a specialization in Reading. I went on to do graduate work towards my master's degree at California State University, Bakersfield.
Tell Us About Your Professional Background
I have worked in education since 1990. I started teaching in California. For the first 10 years, I was a teacher, teacher trainer, mentor teacher, lead teacher and more where I focused on developing math, science and English Language Arts curriculum. I've also worked in the private sector where I did corporate training for leaders. I also developed an after school reading program for a tutoring company. I came to the charter world and iLEAD Schools originally in 2013. I eventually worked for another charter school organization as a Regional Coordinator. I worked with teams of hundreds. I have been waiting for the perfect opportunity to return to iLEAD Schools and this is it.
Speaking of that, why did you take on this new role as the iLEAD AV Exploration Director?
I've always loved the mission and culture of iLEAD. I love that iLEAD represents teaching the whole child, that every child can learn, personalized learning and even specific approaches such as the 7 Habits. iLEAD AV Exploration is home school, but it's homeschool with a twist. For example, we have in person project-based learning workshops and also offer virtual instruction. We are much more of a true hybrid.
How has the new program been received thus far?
Once word got out, there was immediately a lot of interest in the program. Most Charter Home Schools don't have in-person experiences. But because we have the iLEAD Charter, we can offer hybrid experiences. Traditionally in homeschool, parents often choose the curriculum. However, our unique program is geared for the home school parent that doesn't know much about curriculum or where to start. They simply know they do not want their children in a traditional classroom for various reasons.. Our program is designed for those parents and families that want a lot of support within the home school experience. We have hired three new facilitators and Tina Toval from iLEAD SCVi is our new lead. She is going to train our staff in project-based learning.
Speaking of PBL, what are your thoughts about this and especially in the home school environment?
PBL is designed with personalization in mind. It gets learners collaborating, speaking and listening all while examining issues and generating solutions. I love seeing learners get excited and take ownership of their learning. We are excited to offer workshops and a more hybrid environment that includes PBL.
What are some final thoughts about this new program and the experience the learners are going to have?
Our community is excited about this new program and about the support, the workshops, the flexibility and PBL. They are excited and so are we. We intentionally chose a curriculum that is parent-friendly. For example, in English Language Arts, we are using BookShark. This is a literature-based program that uses a variety of educational resources including literary fiction and nonfiction, biographies, illustrations and hands-on activities. This program not only builds learners' academic skills, but also fosters close family bonds. Science and social science are taught through literature as well. The themes from the literature will become the foundations for the issues that our learners will examine and pursue in project-based learning. For math, we are using Math U See which provides learners a strong foundational approach and is mastery-based. It uses lots of manipulatives. We are starting with 200 learners in TK-8. All of our learners will be provided a Chromebook, the curriculum and funding for enrichment activities as well.
For more information about iLEAD AV Exploration, please contact Terri at terri.budke@ileadexploration.